Hazardous area Installations, Testing & Inspections

Industrial Electrical Installations

Providing competent CompEx certified engineers
When dealing with Hazardous area installations there's no room for complacency. Employing the right company ensures that all aspects of the installation comply with current regulations.

Our highly trained and experienced CompEx certified electrical engineers provide installations, testing & inspection of hazardous area installations, services and maintenance. We offer assistance to our clients ensuring that their new or existing EX equipment remain safe and comply with current DSEAR regulations.
We have experience in most industries including Chemical, Steel, Oil Petro Chemical, Dust and Gas making RDM highly versatile when ensuring the integrity and compliance of our clients' equipment.
Our CompEx certified inspectors deliver comprehensive hazardous area inspection schedules and inspection reports, advising on corrective action where necessary and provide assurance that you are complying with all the very latest international standards, codes and practices and meeting your legal obligations.
RDM provide a path towards full compliance under the mandatory Requirements of IEC / BS EN 60079-17/14, DSEAR (Dangerous Substances in Explosive Atmospheres Regulations), The Equipment Directive ATEX 95 (94/9/EC) and the workers Directive ATEX 137 (99/92/EC).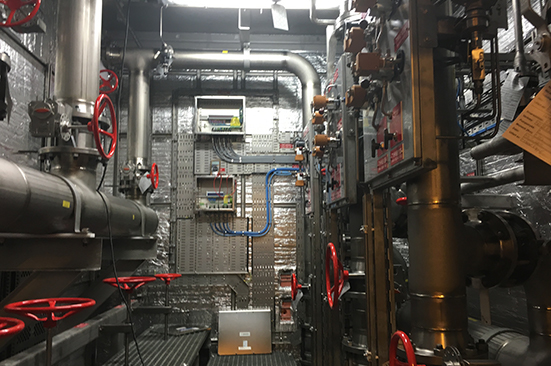 Hazardous area inspections will include:
ATEX / DSEAR Inspection of Existing and new 'Ex' equipment
Ex Inspection Strategy Development & Implementation
Compiling Ex Registers and Client Databases
Ensuring Verification of all Installed 'Ex' Equipment Databases
Ensuring Compliance with all Standards and Regulations
Gap Analysis and Reporting of Current Inspection Procedures
Explosion Protection Documents
'Ex' Installation & Maintenance Project management
'Ex' Remedial Repairs
Area Classification
Safety At work
RDM recognise the importance of maintaining safe practise at work. At RDM working safe is a culture rather than a tick box exercise. We ensure that all our engineers are regularly trained in all aspects of health and safety matters and maintain the same level of standards to working safely as our installations.
Factory downtime is a costly headache that most businesses would prefer to live without. Employing the right company that can correctly diagnose the problem and repair it quickly and efficiently is key to every industry.
Installation is a crucial part of any project. Even the most pre-eminently planned projects can present numerous problems. With an extensive experience and knowledge in most industry sectors, RDM can deliver peace of mind providing solutions to unexpected issues.