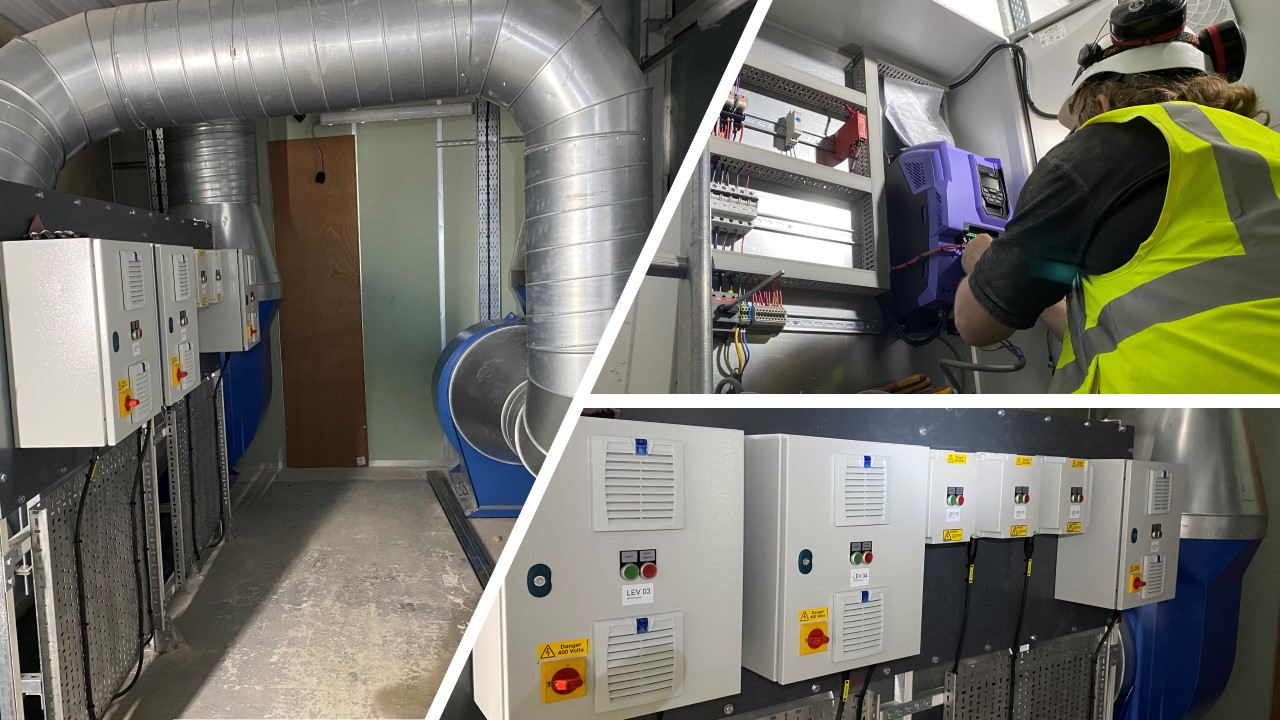 When we talk to clients who do not take control of the electrical installation of control systems for their products and choose to let their customers source their own electrician, they all have the same or similar stories to tell about the problems they have encountered during or after the installation.
Quite often the problems arise because the end user doesn't understand the difference between a domestic, commercial and industrial electricians. Even when their chosen electrician claims to be industrial, they rarely have any knowledge on control systems and motor configuration.
This is not to say that all these electricians are totally useless and I'm sure within their own skill set they are very good at what they do, but when it comes to installing and commissioning control panels most are way out of their comfort zone.
As a panel manufacturing business, RDM Controls suffered the same problems and still do. Far too often we find ourselves on the phone talking to electricians who simply don't know what they're doing, and worst still they have wired the motor or the panel incorrectly and caused some sort of damage.
The problem wouldn't be so bad if it were acknowledged straight away that the electrician was at fault, but he wants to be paid and not have to bare the cost of his mistake. So he tells the end user that the panel is at fault or the equipment is faulty.
Without going into all the nitty gritty of who's right and who's wrong, its safe to say that situations like this can cause conflict however mild between ourselves and our client, and or between our client and their customer, simply because the end user believes their electrician and wants the problem fixed at no extra cost to themselves. This usually means that one of the suppliers if not both are going to take the cost, because we value the working relationship between us and we would also like to be paid.
If this sound s familiar, then you need to keep reading.
To combat this problem, we decided to start an industrial installation service which would employ industrial electricians with a vast wealth of knowledge and understanding of control panels and control circuits.
Not only do we provide the skill and expertise to install these kinds of systems, but we also understand how to commission the panels when the installation is complete. Commissioning control panels is a vitally important part of the installation and essential if the panel and the equipment to be controlled are to run smoothly and problem free for the duration of its life span.
Many problems arise on site when carrying out electrical installations, and it's not surprising that many companies do not have an appetite for it. Clearly the problems still arrive at the doorstep, and they are totally out of your control.
At RDM Installations our engineers are accustomed to site problems, and are equipped with the tools and knowledge to overcome them. Even panel modification if required are overcome properly, with amended drawings, and minimal additional cost factors compared to having to get the panel manufacture to site.
All installations are done within the BS7671:2018 standards and commissioned properly ensuring that the panel is running as it was designed to. Along with the added security of our NICEIC and ECA membership we also offer a three year warranty which includes all parts and labour on all installations where the panel was purchased from our sister company RDM Controls.
We are accredited with the Safe Contractor and CHAS accreditation as well as enrolling our engineers through an extensive annual health and safety training program, together this assures our clients that we have good safe working practices as well as the capability of carrying out the installation correctly and to a high standard.
Together RDM Controls and RDM installation provide a turnkey solution for your control system requirements. We take away the headache of most on site issues and provide solutions to any bigger problems while sheltering all this from our customers clients, maintaining the integrity of our clients and the products they supply.
Call 01484 664330 today to discuss your control requirements and how RDM can assist you and your company.